A collaboration to knock your socks off
2023

packaging, apparel

GoodPair Socks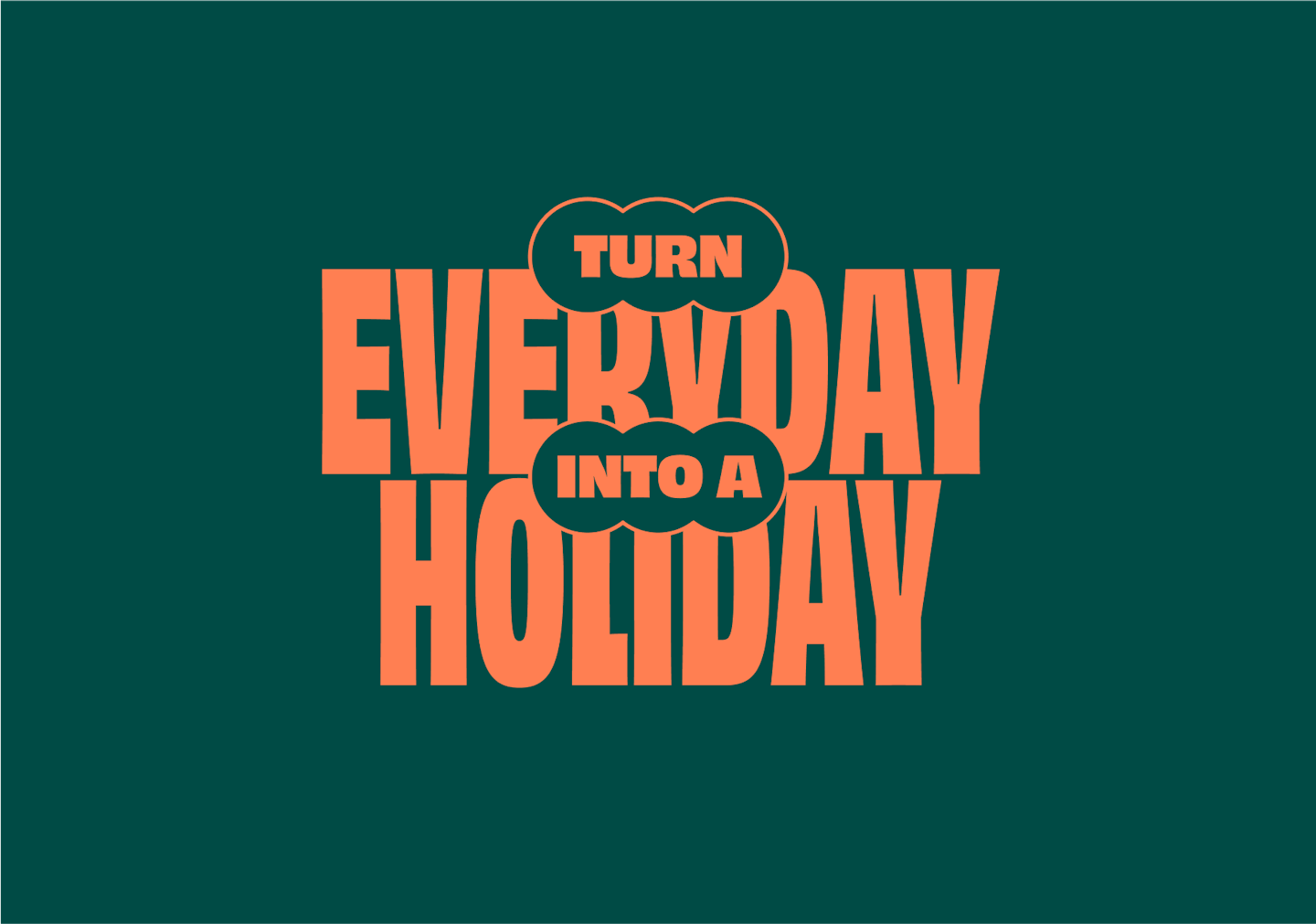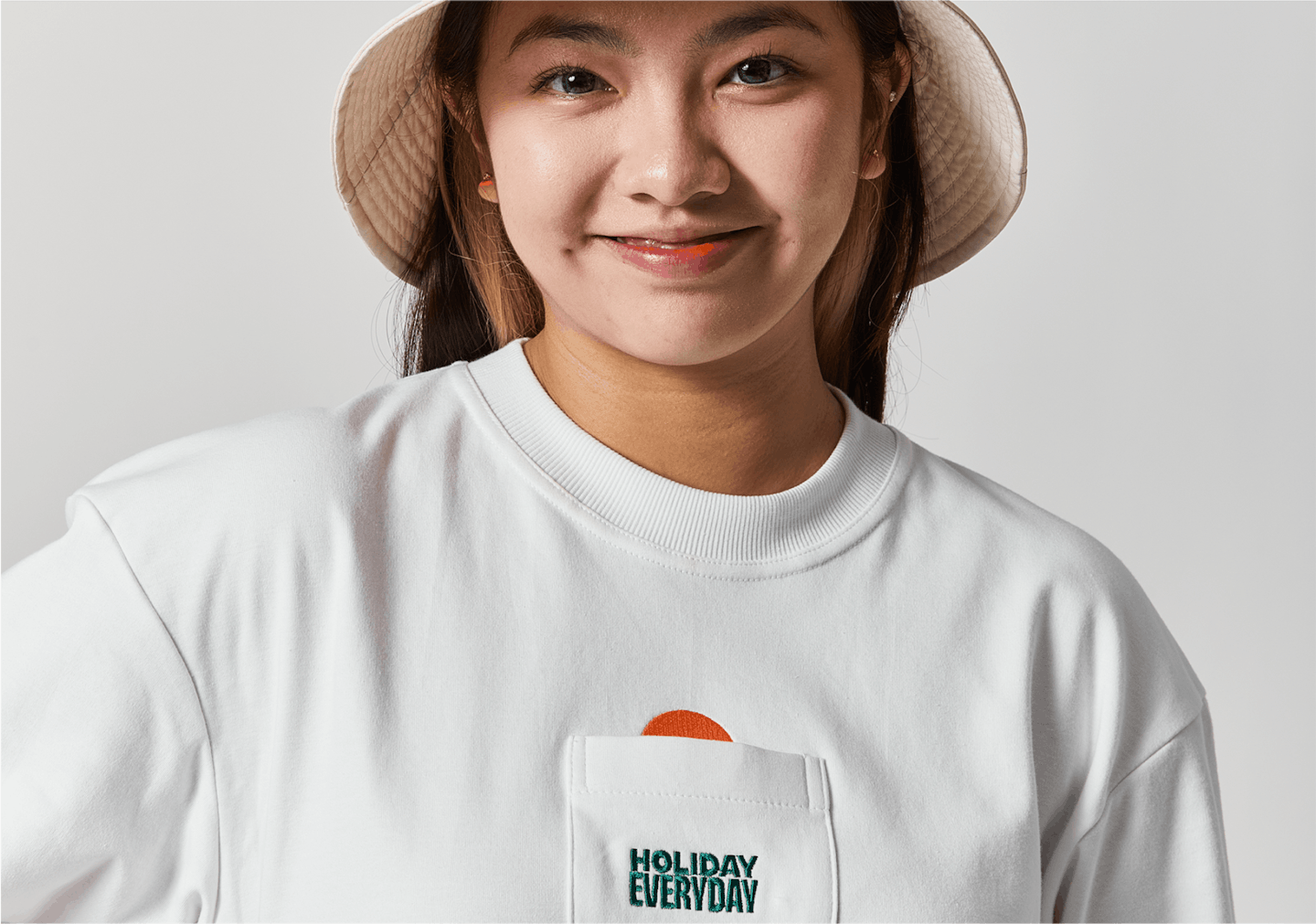 Turn everyday into a holiday
It might be strange to see a design studio creating our own merch but it was something we really wanted to explore. The goal for Tofu Design in 2023 was to expand our creative mediums and what better way to express that than socks. Socks have been one of our favourite mediums to work with due to its small nature and everyone loves a fancy sock, right?
.
This is when we stumbled upon Goodpair Socks, a Malaysian sock brand with some of the most unique designs we've seen so far. They are a graphic designer-turned-sock designer husband and wife duo (like us!) so we felt like we were already aligned creatively. True enough, a wonderful collaborative synergy was born.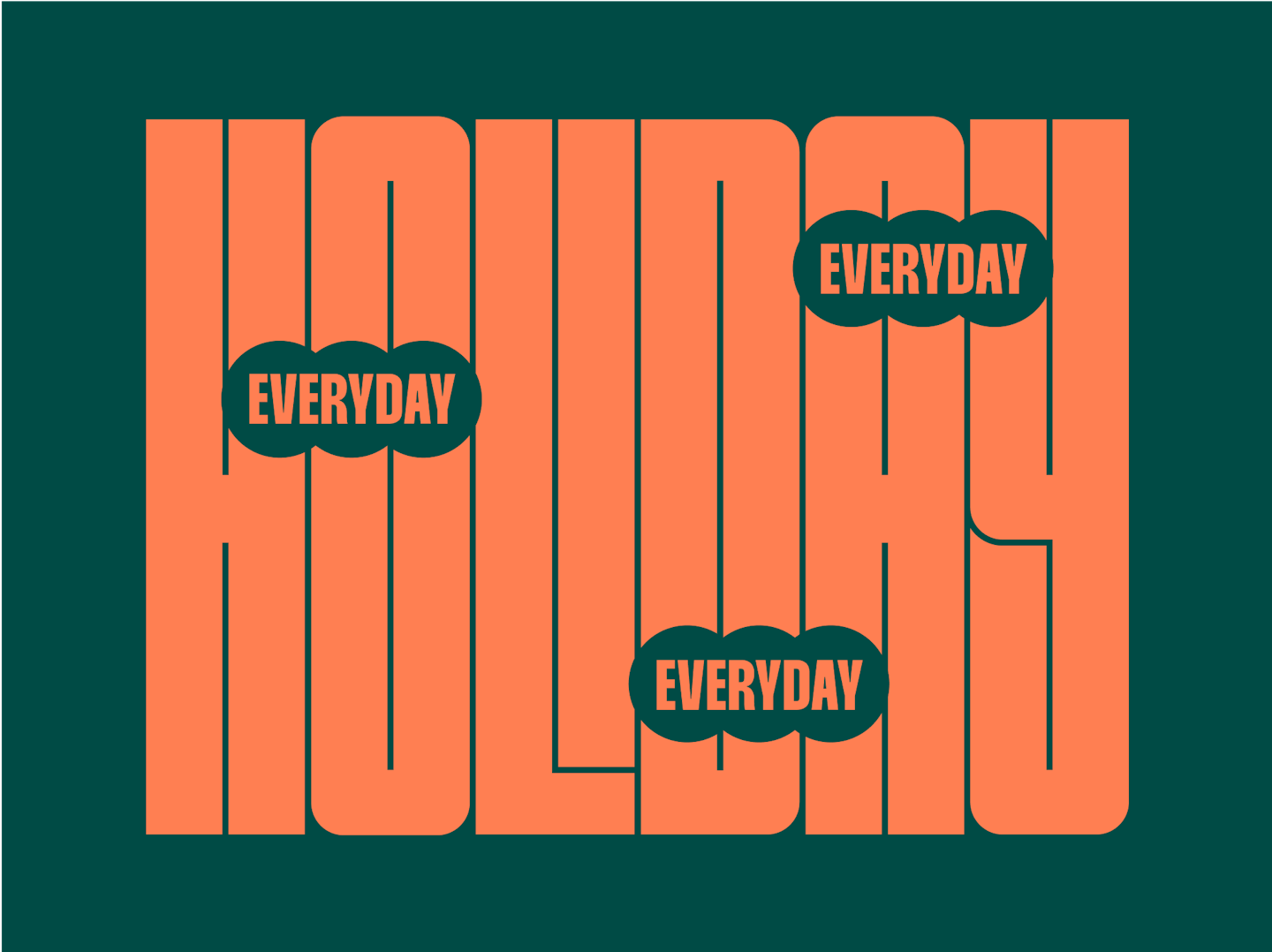 Our Challenges
The biggest challenge we faced in this entire collaboration was: how do we translate digital design to a physical product? What is one thing that governs and ties our identities together? This was the biggest question that took us months and tons of iterations to answer. Finally, we distilled our identity to three main things: 1) typography; 2) geometric illustrations; 3) animation. Once we've established this, the designs just flowed. Being a group of designers and lovers of the aesthetically-pleasing, we all found a way to incorporate our first love into both the apparel designs and most importantly, the packaging experience as well.
The ones that did not make the cut
One thing we learned in this process as digital designers is: we need to respect the limitations of print. There's so much we wanted to do and cram into this tiny space that print did not allow to happen. We also wanted to really emphasize the geometric element but it does not always translate in a 3D environment of a sock. It was humbling but also an added challenge to how we approach the design. At the same time, it was also important that it appealed to the mass in its simplicity without singling out people who appreciated more funk in their style - which a lot of these concepts did not serve. But we love them all the same.
Holiday Sock
The Holiday Sock design is inspired by the idea of celebrating the little things - the things we often miss and sometimes go unnoticed. The concept of Holiday, Everyday orbits around creating holiday-like moments in your daily life so what better way than to wear a giant, bold reminder on your sock? To keep it true to our inspiration, we made the "HOLIDAY" word so big and so bold that when you wear it, it obscures into a stripe-like pattern. If you know, you know. You know?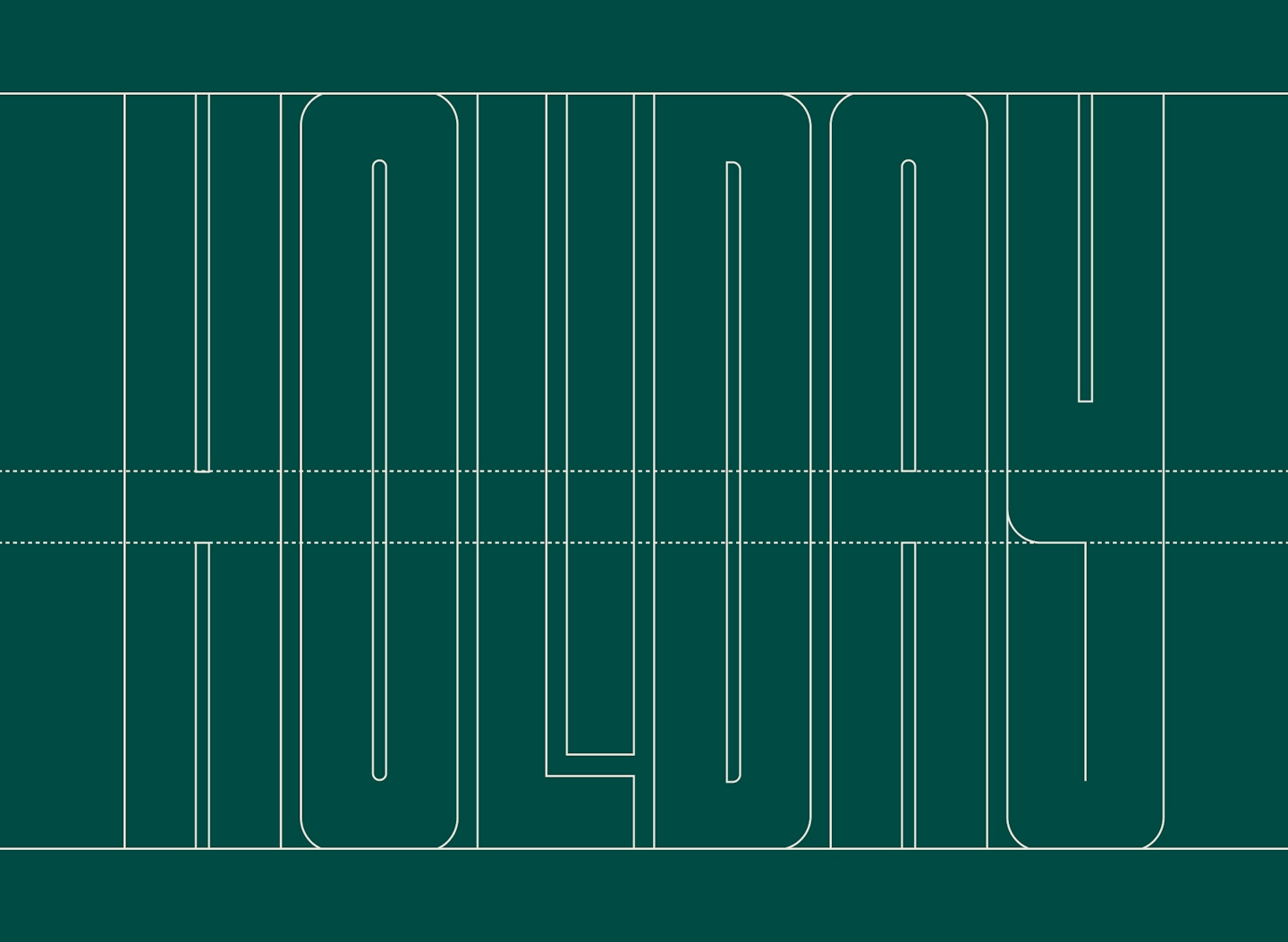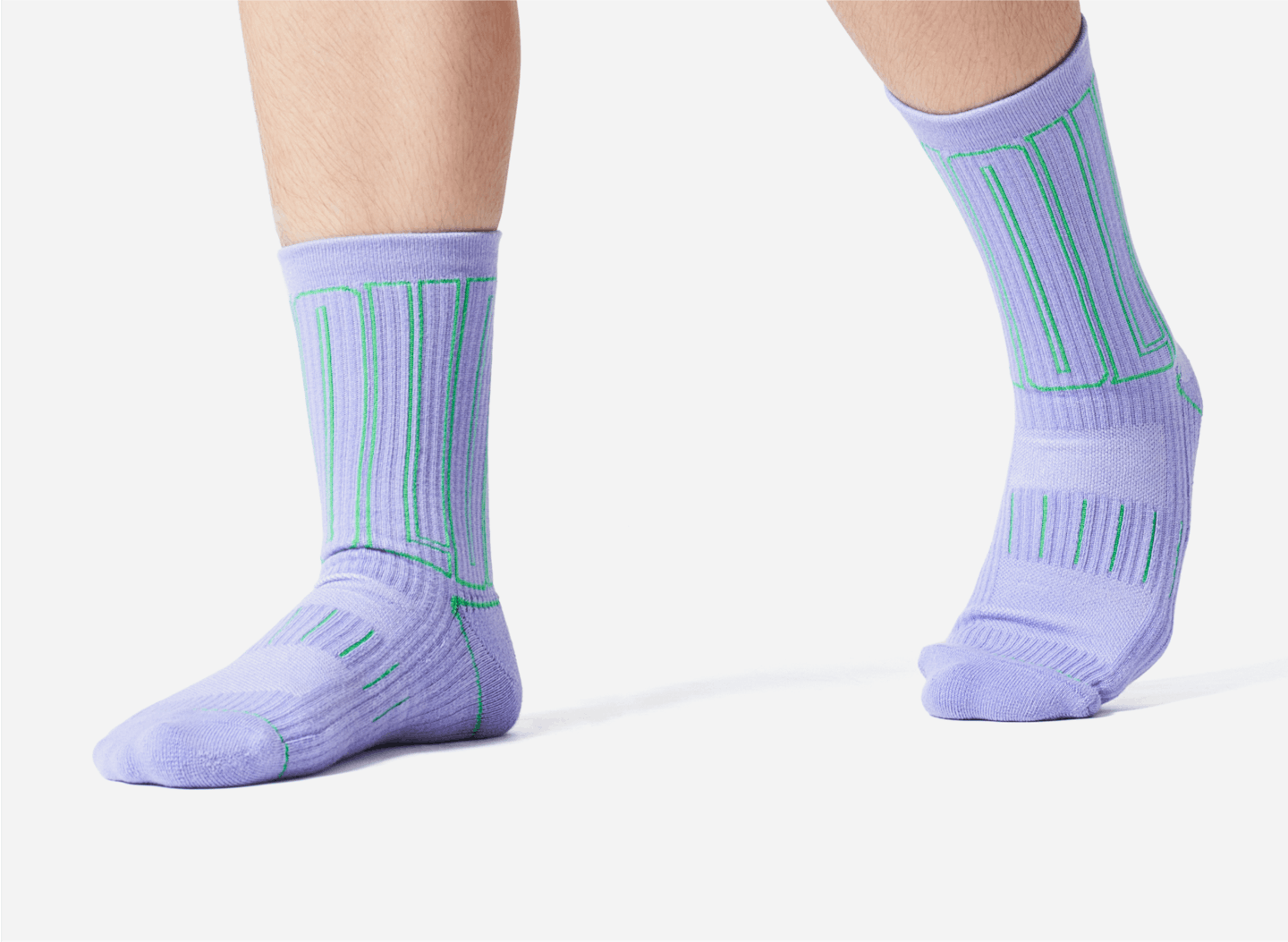 Sun Day Sock
The Sun Day Sock was inspired by an early concept description: "Wherever you go, the sun will follow". We all loved that so much we wanted to continue expanding and exploring on a design that worships the glory of the sun. Sam, from the Goodpair team, lead this design, creating a radiating sun motif both on the front and the back of the sock. We hope wearing this sock will melt away any Monday Blues.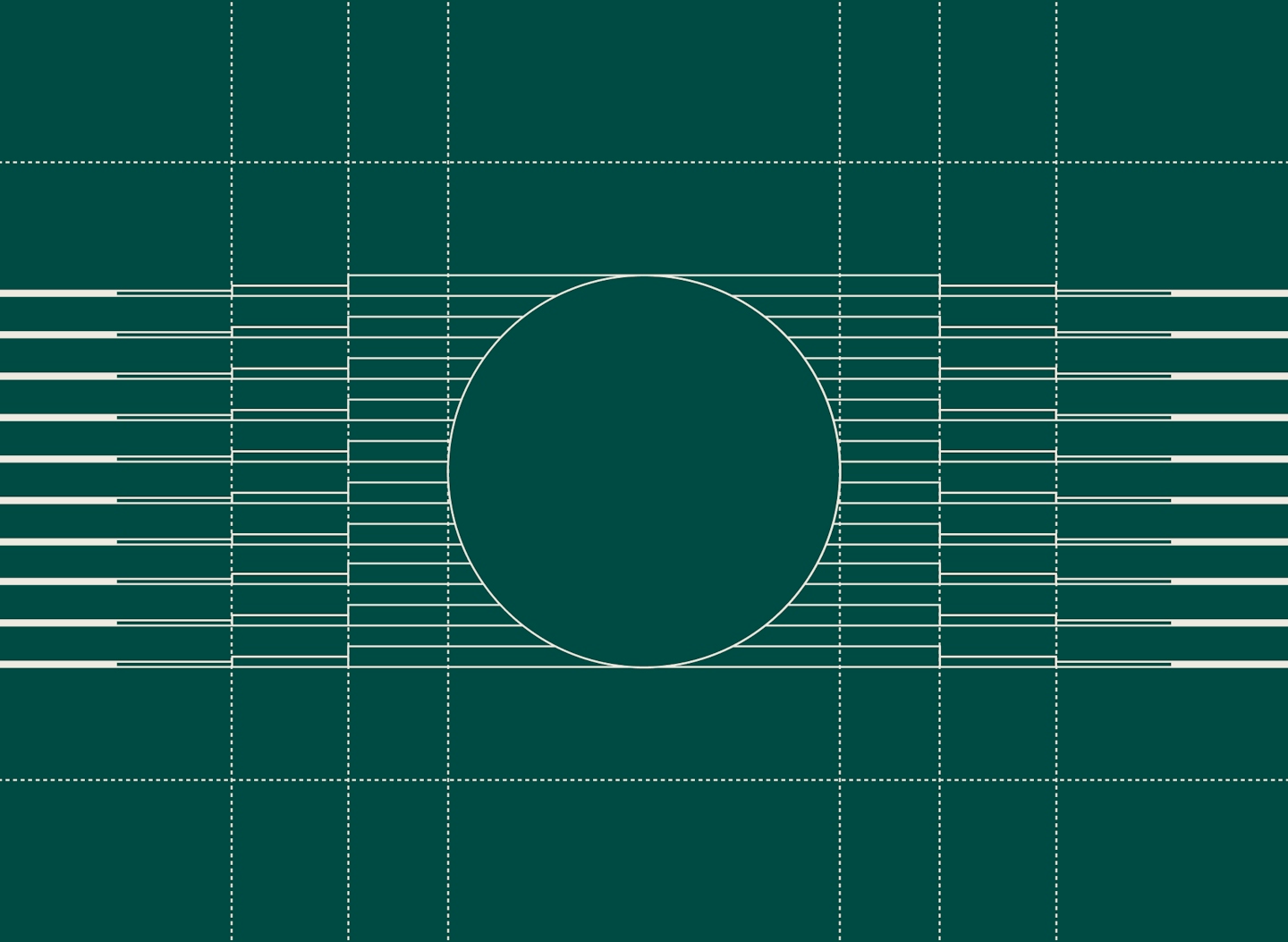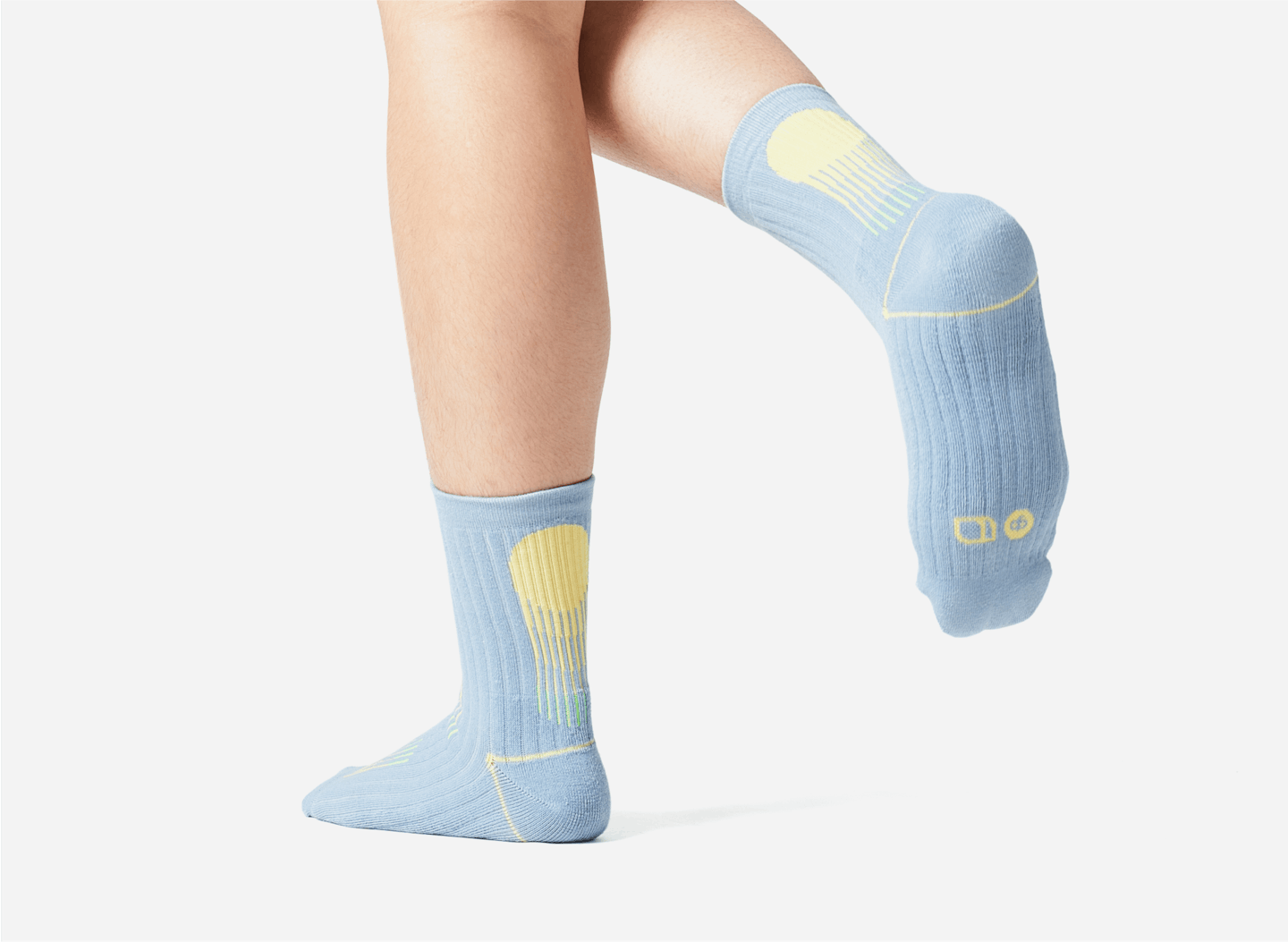 Complete the look from top to toe
Beyond just socks, we decided to add a bucket hat and a relaxed oversized tee to the mix to give everyone a wider selection of apparel to choose from. Plus, what's a holiday without a bucket hat and a tee to lounge in, right? Each of these apparel is fashioned with our HOLIDAY, EVERYDAY emblem and fret not, this is not just for show: they're really great quality products to boot.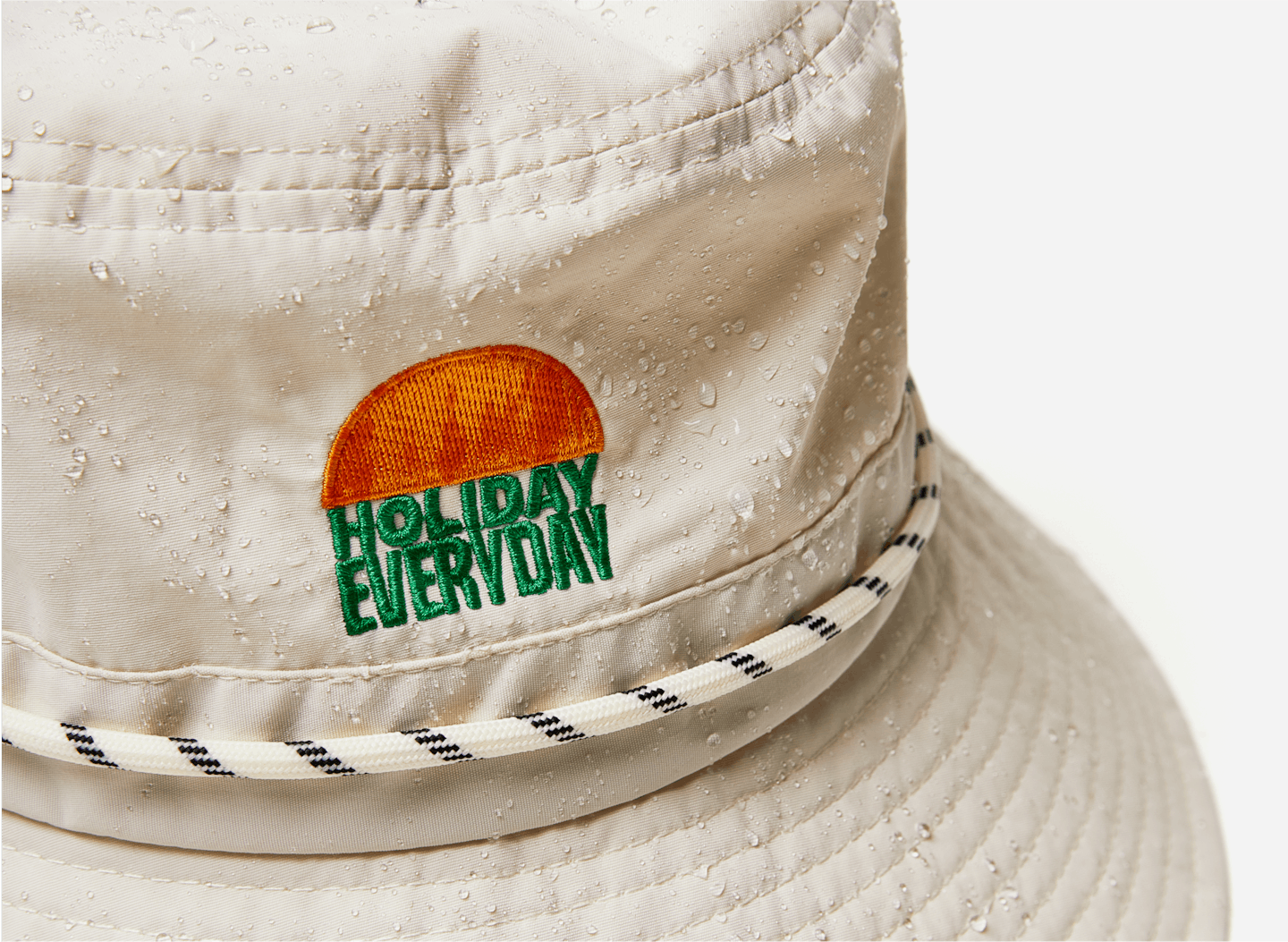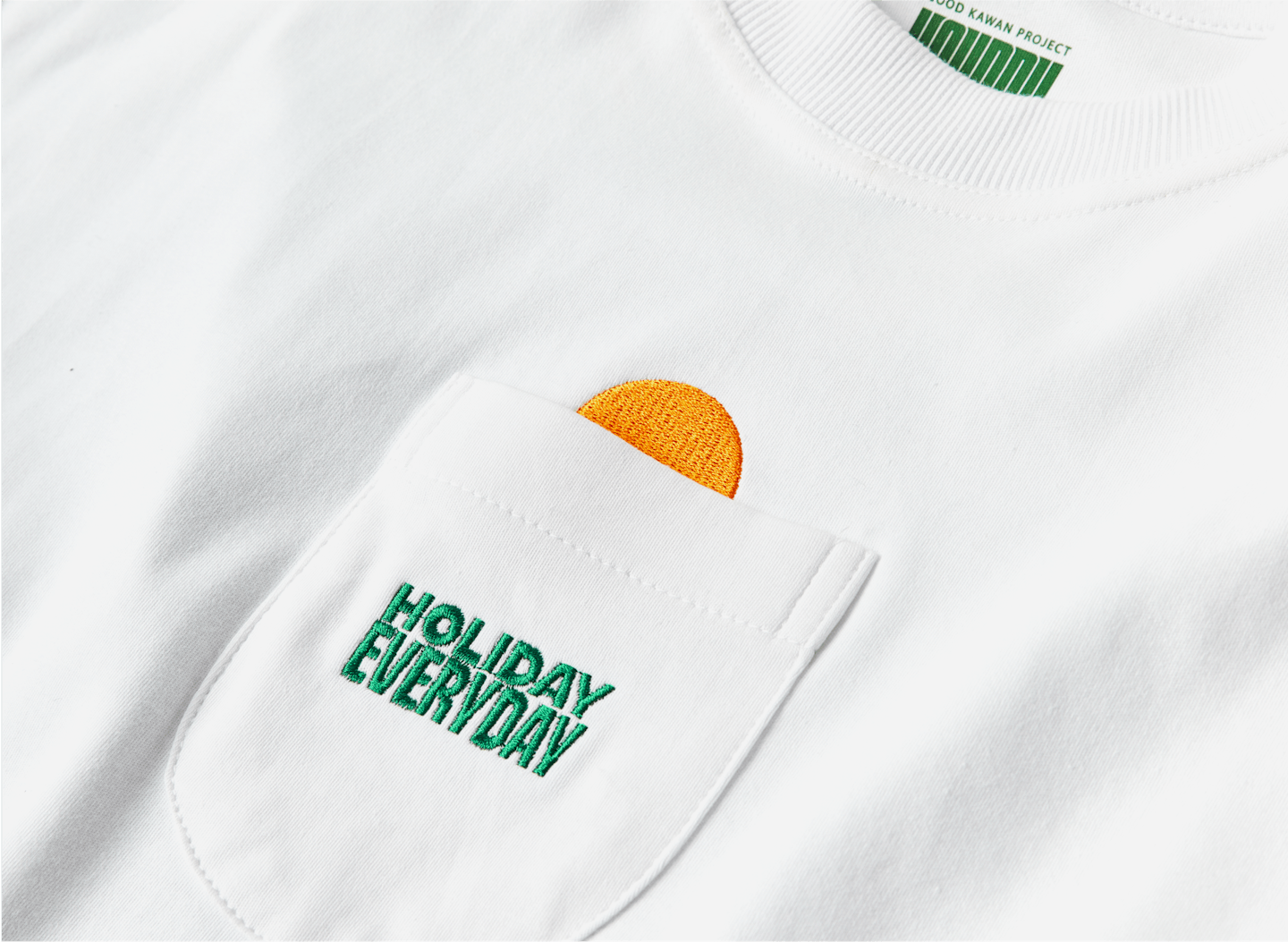 Animation in the physical world? Let's do it.
One of our aspirations for this collaboration was to somehow bring animation and interaction to a physical product. We wanted to find a way to weave our love for animation and graphic design one way or another. Then, we found the art of scanimation. While this isn't a new concept, it's something we haven't done before ourselves so it was challenging to say the least. Our graphic designer, Ain, took this head on and manually developed these rotating balls - a nod to our Sun Day sock - inspired by the rising and setting of the sun.
.
For our second packaging design, we have a smaller, more compact box made for a single pair of socks. Our graphic designer, Rashah, lead the concept with the hotel "Do Not Disturb" door handle sign. This played perfectly into our aspiration of an interactive packaging that people can actually use and keep while fitting in with our holiday theme.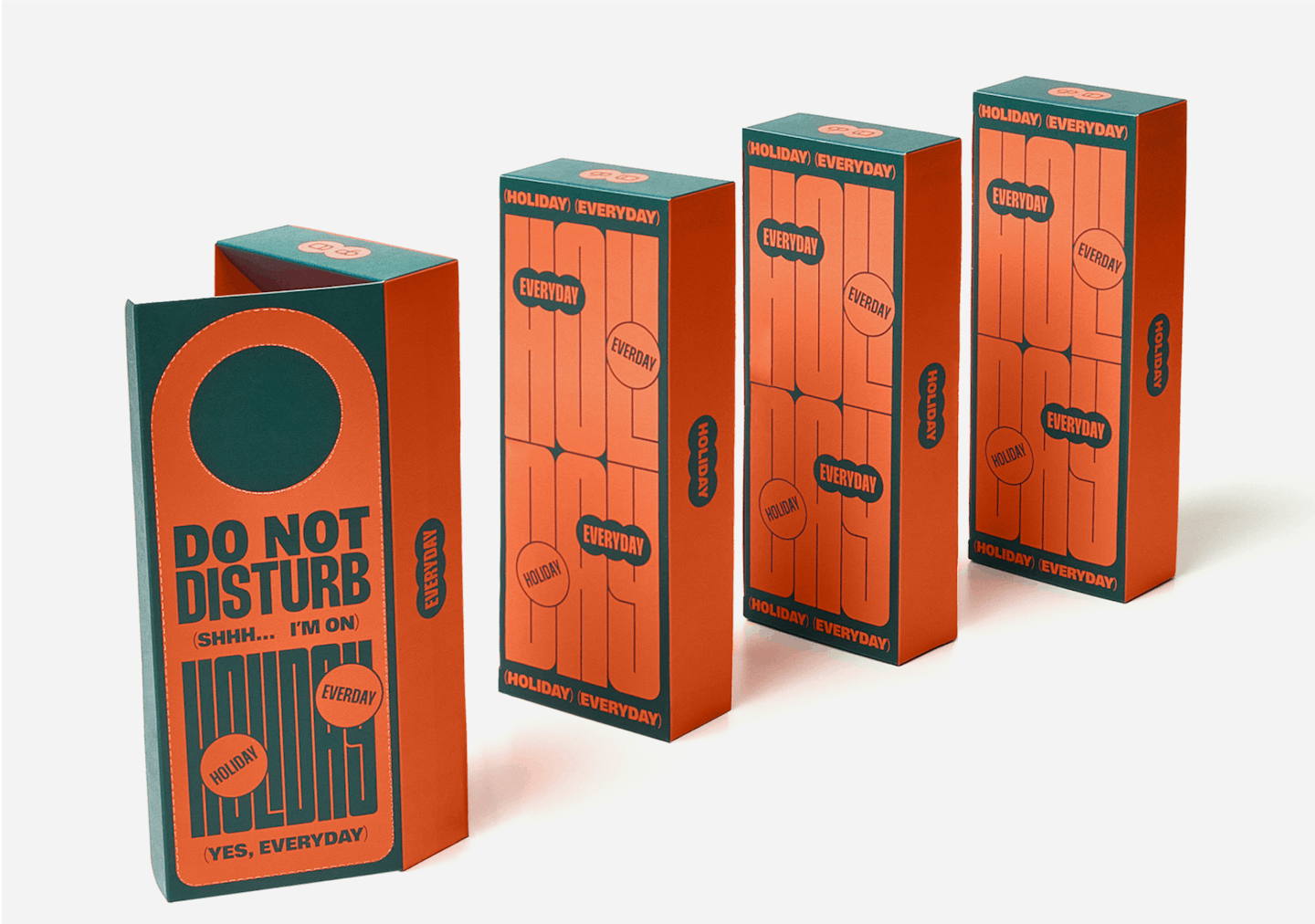 Holiday, Everyday: A Video Campaign
The main idea behind our video campaign was to showcase the lives of three groups of people: an 80's homemaker, a 00's designer, and a 90's music DJ. The campaign highlights snippets of their mundane - sometimes stressful - moments of their everyday lives and how they transform them into their own version of a holiday.