Bringing magic to Web3
2022 - 2023

branding, web, print

Magic Folk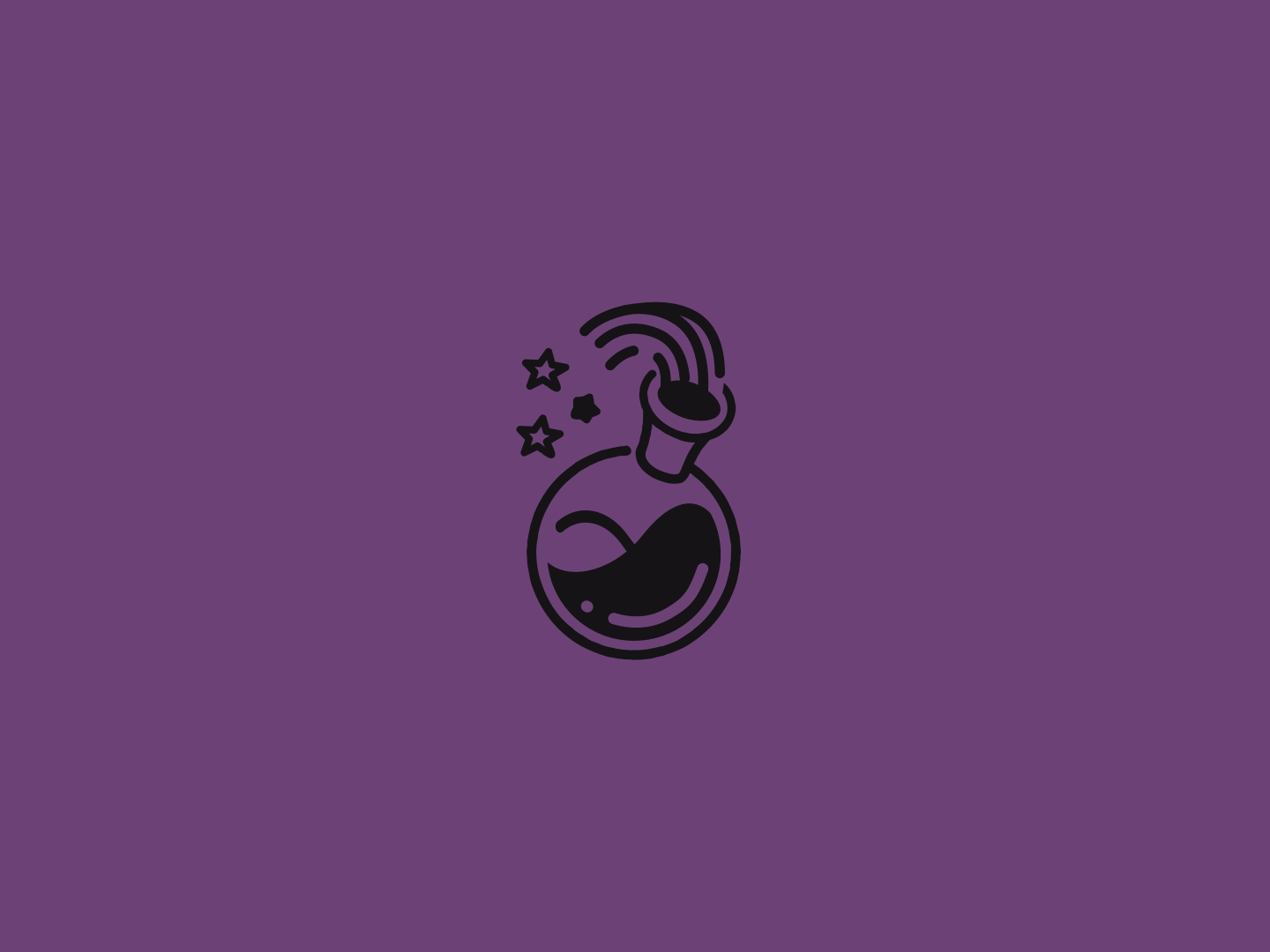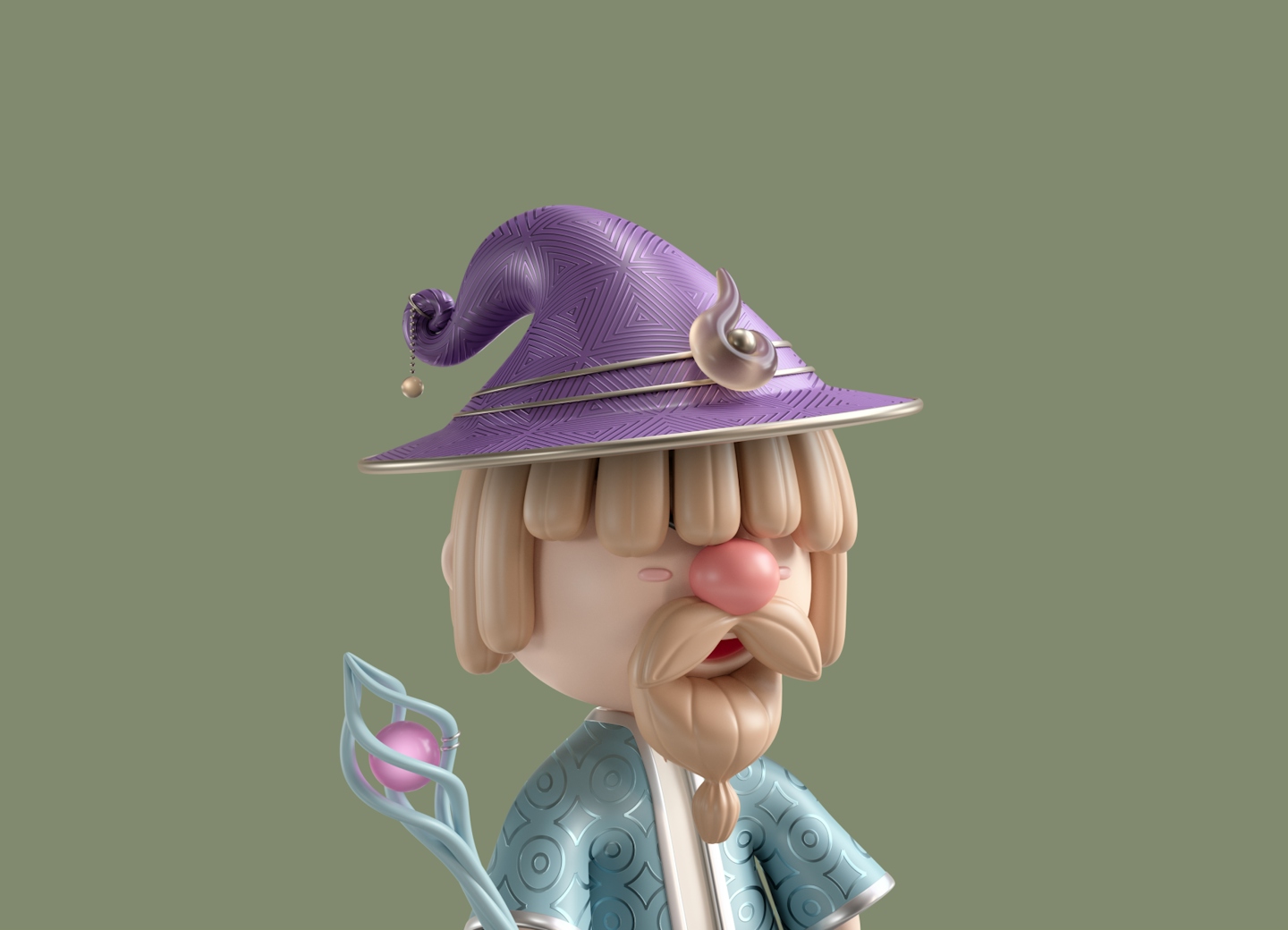 Entering a 3D world in a 2D space
Magic Folk is a new and upcoming NFT with art made by the amazingly talented Pexx. When the Magic Folk team first reached out to us to be a part of their website design, we were taken by their positive energy and overall passion for what they do. We're still new to cryptocurrency and NFT as a whole, so this opportunity seemed like a good place to start.
.
.
Our Challenges
One of the main challenges for us when designing the site was balancing Pexx's high poly 3D renders with an otherwise 2D space. How do we ensure they appear to live in the same universe without an obvious disconnect? We solved this by using subtle gradients, subtle foregrounds like mists and clouds, and character patterns to add depth and texture to the site - adding 2D layers to create the illusion of dimensions.
.
.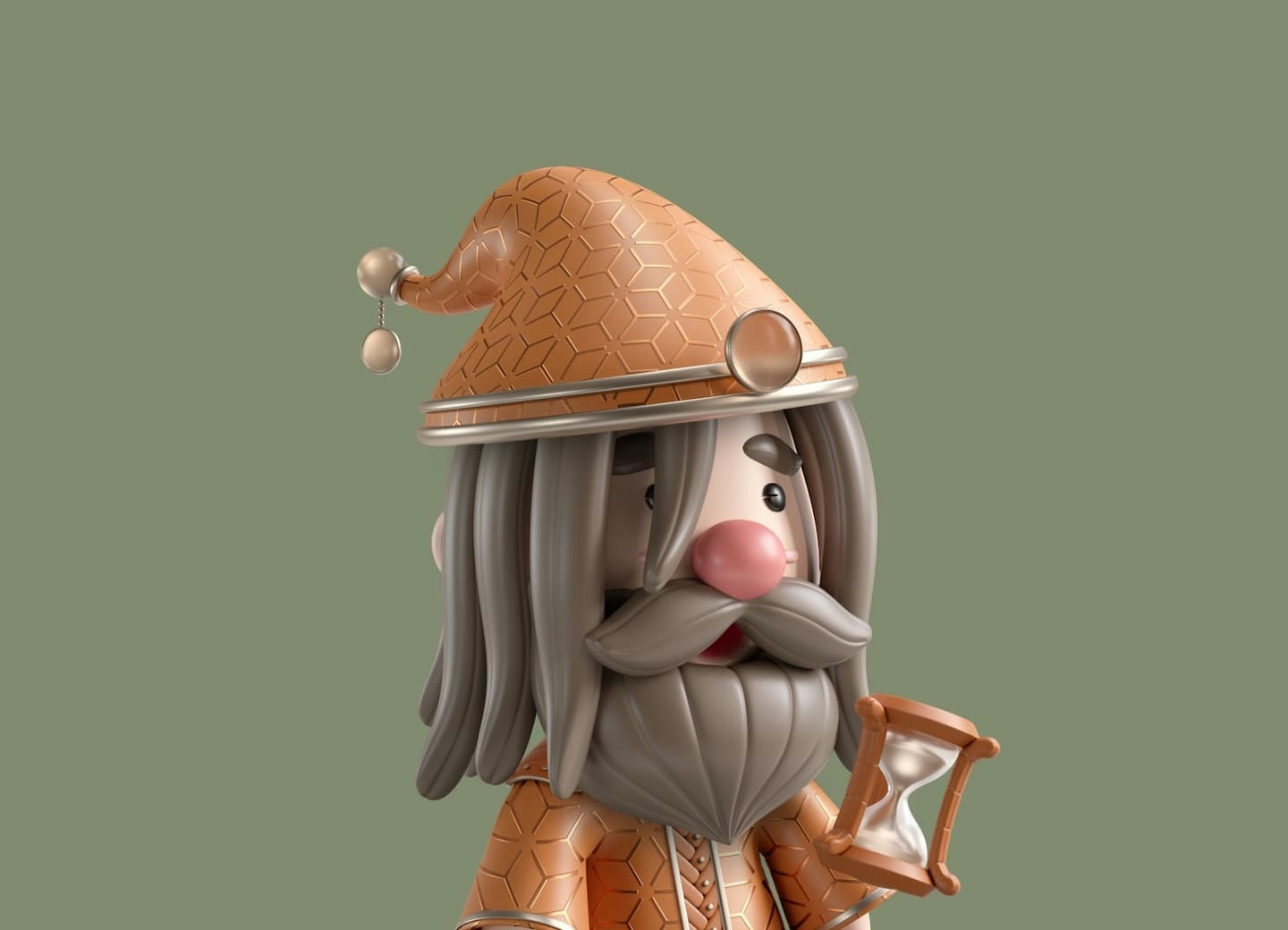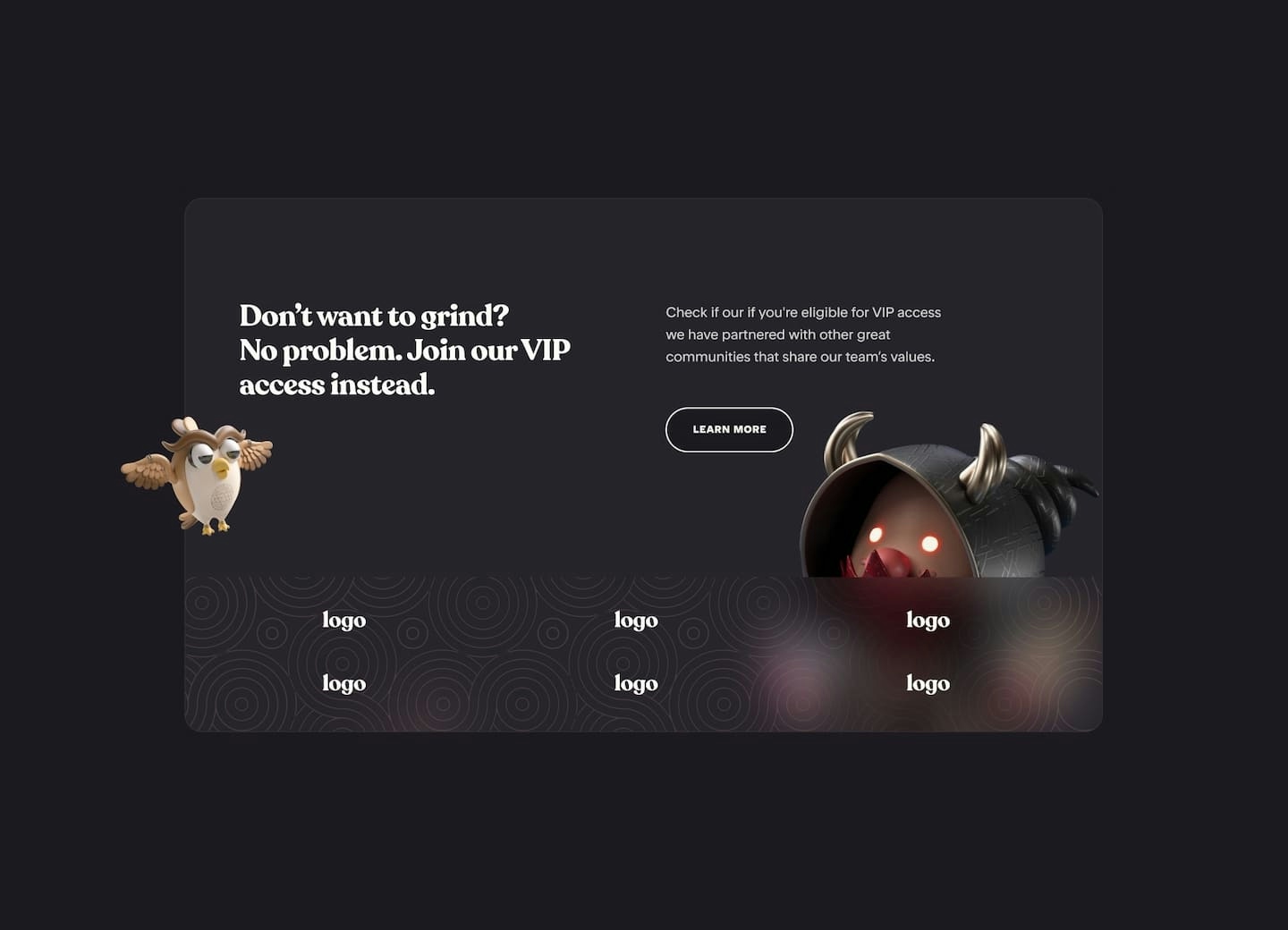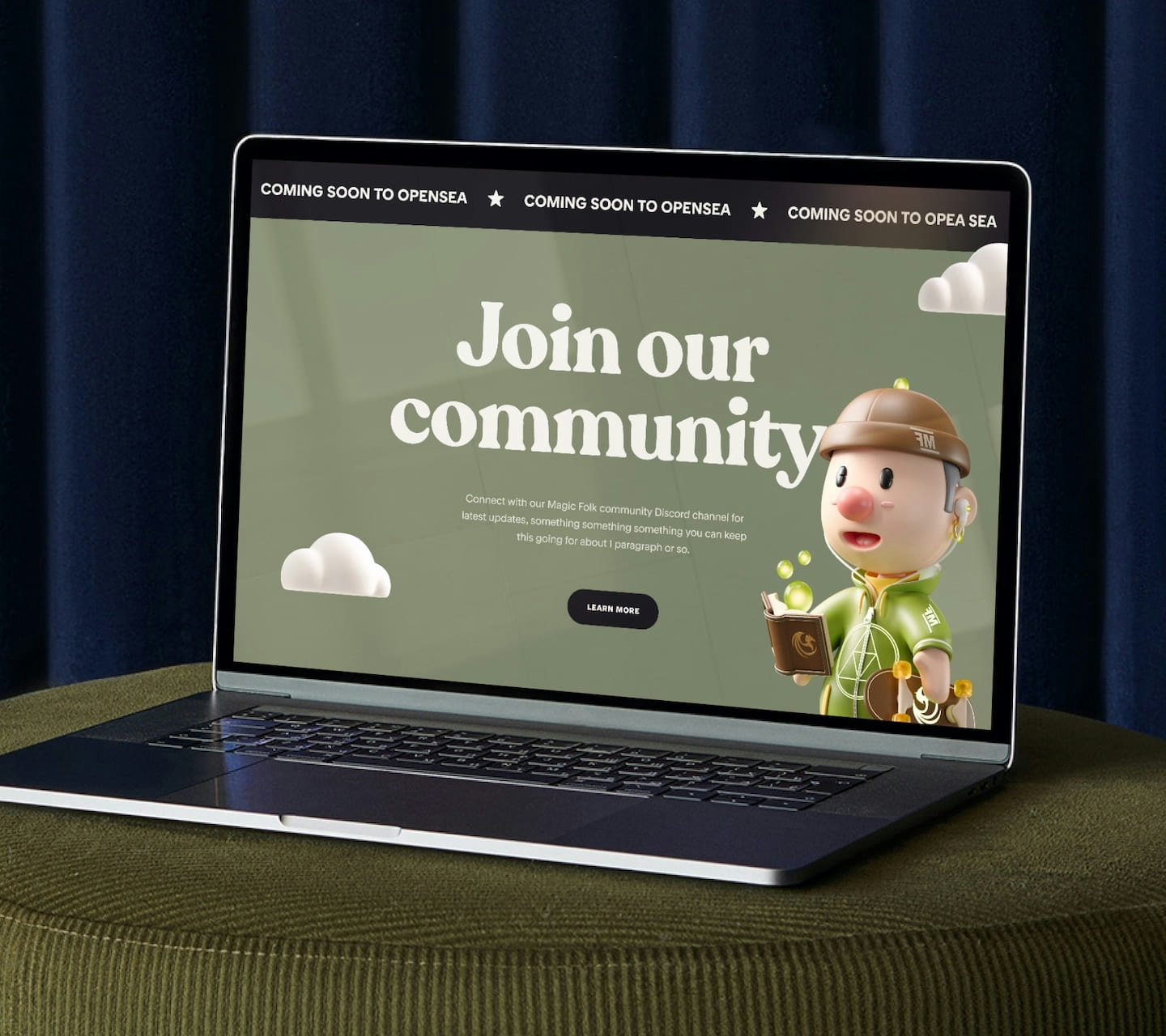 Wizards, warlocks, and fantastic beasts
Magic Folk characters are divided into two factions: Wizards and Warlocks. This added a new layer of challenge for us in terms of design because now we had to ensure not just a seamless UX transition from "light" to "dark", but to also represent the brand without favouring one more than another.
.
Logo, Colour & Typography
The logo and colour scheme attempts to sprinkle a little bit of whimsy, magic, and wizardry - binding the universe together as one. The magic potion logo represents bubbling ideas - a universal identity for magic of all kinds - and the colour scheme represents both Wizard and Warlock factions so none is left behind.
.