Step into Murakami's world
2020 - 2021

web, interaction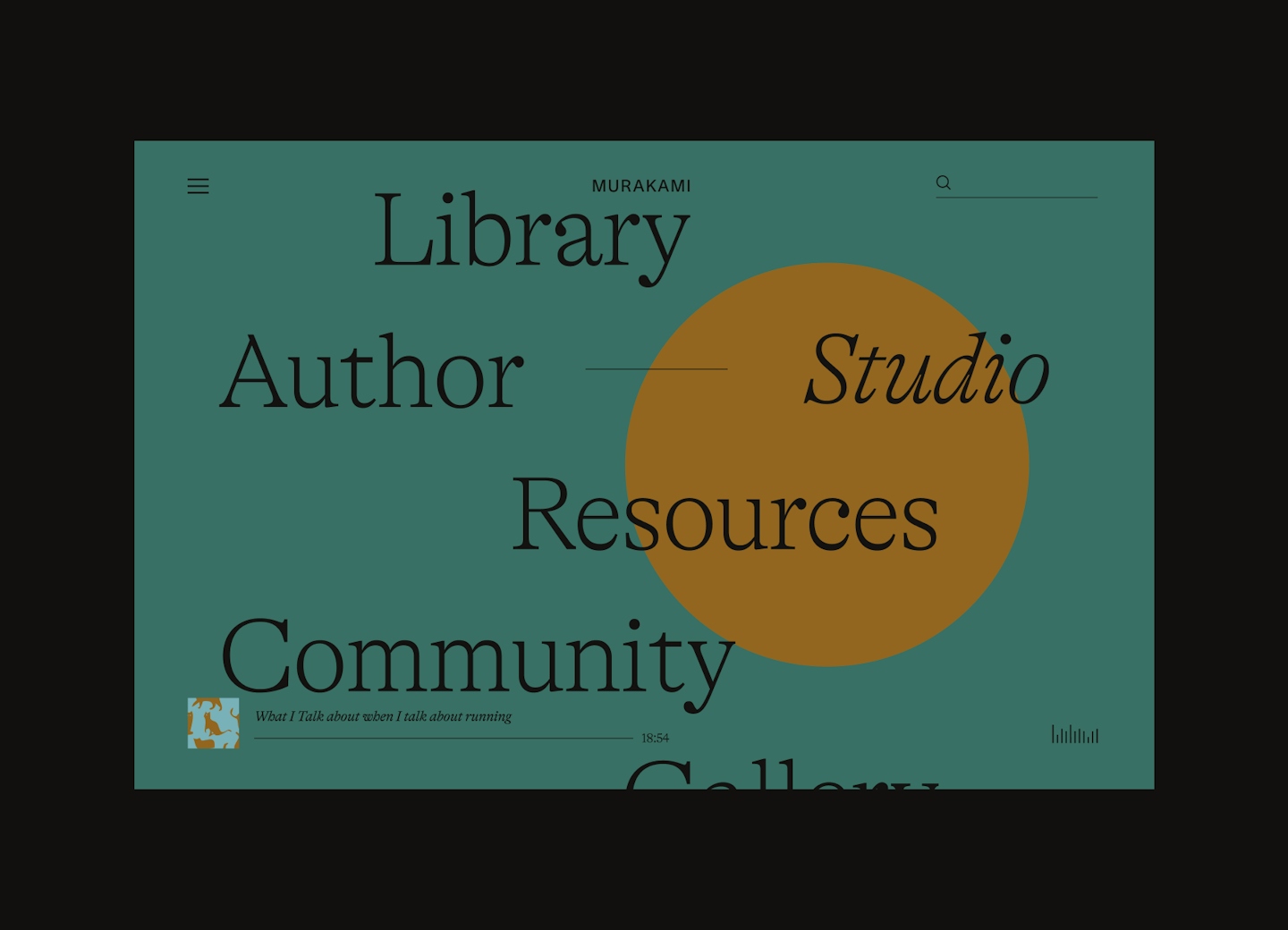 Function, meet magical realism
When we think of Murakami's books, we think of the surreal stories he create - talking cats, odd dreams, sex - all wrapped in intricately woven prose. The way he navigates the universe of his books through his words is nothing short of magic and we wanted to translate that into a creative yet functional site.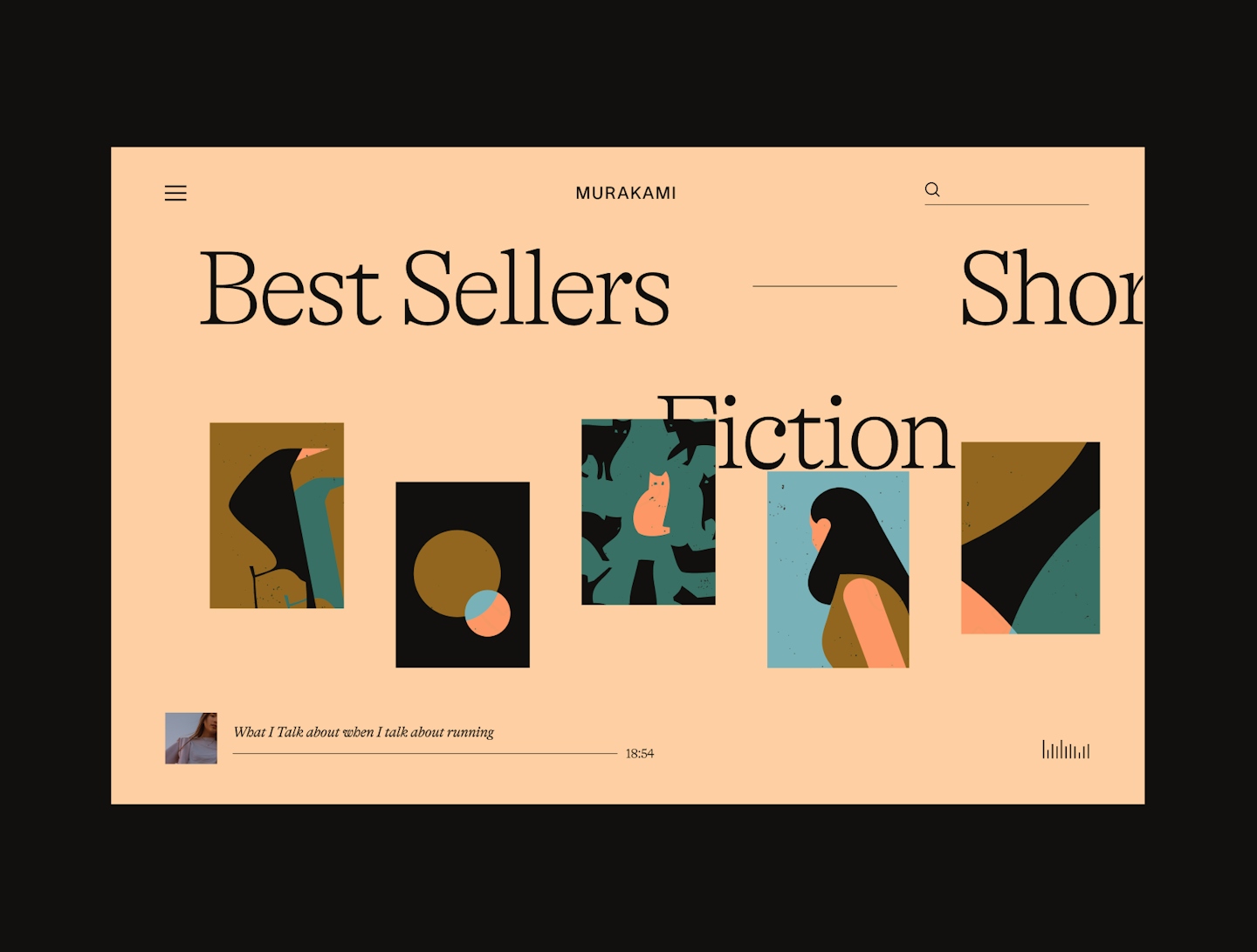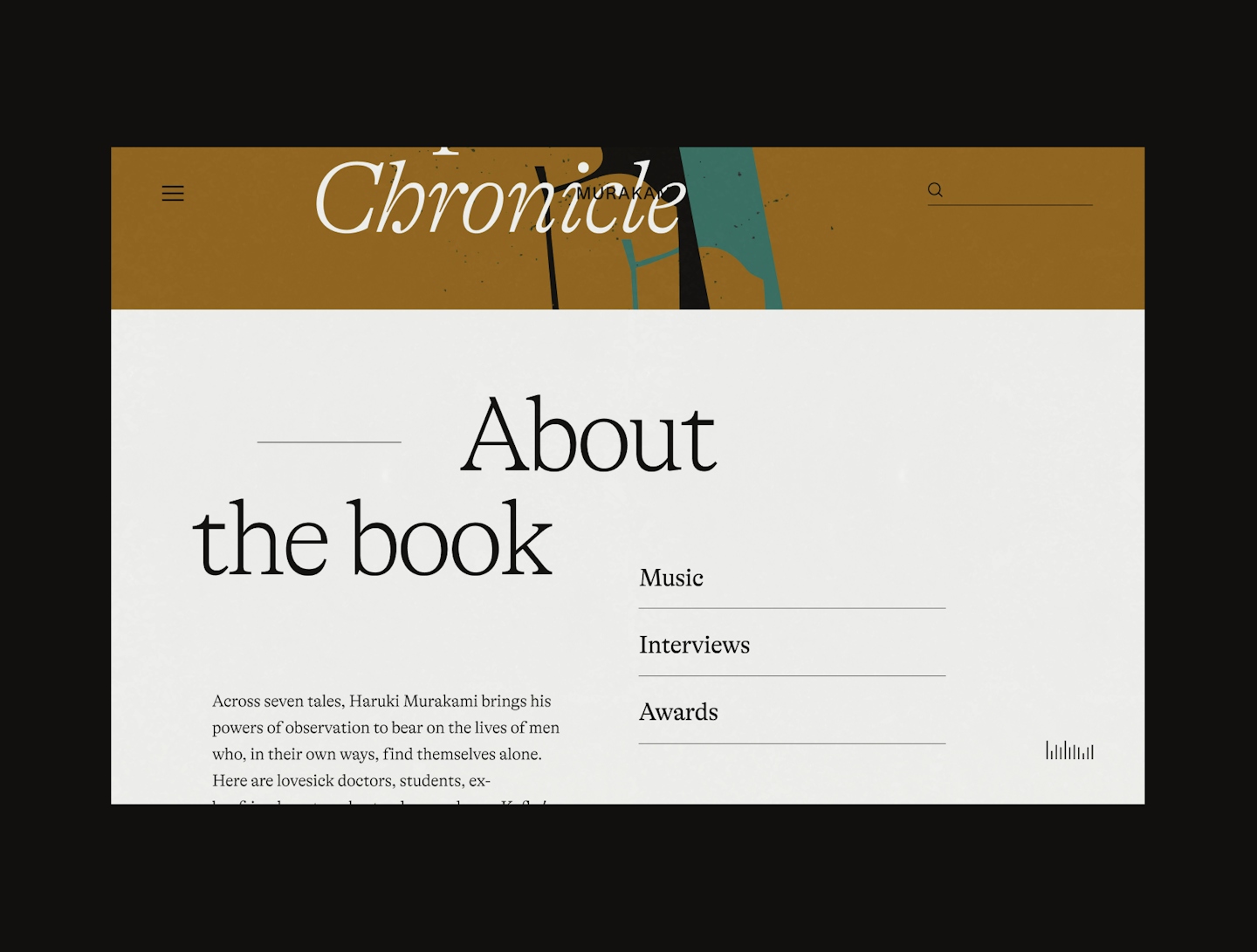 .
.
Browse his entire collection
Whether you're exploring or reminiscing, the site allows you to wander into the rabbit hole of Murakami's best works, featuring excerpts and prefaces - an all you need to know about your favourite Murakami book.
.
.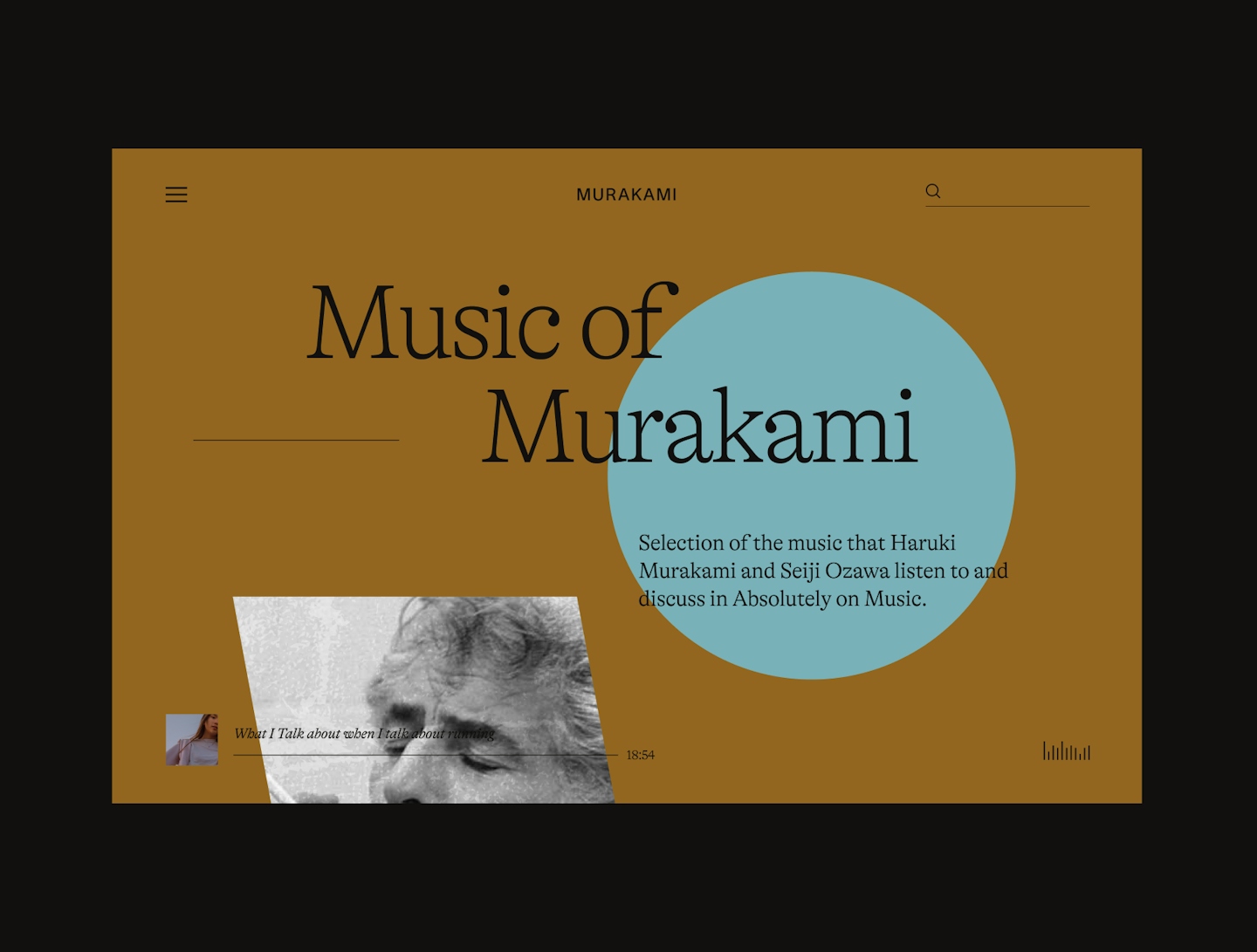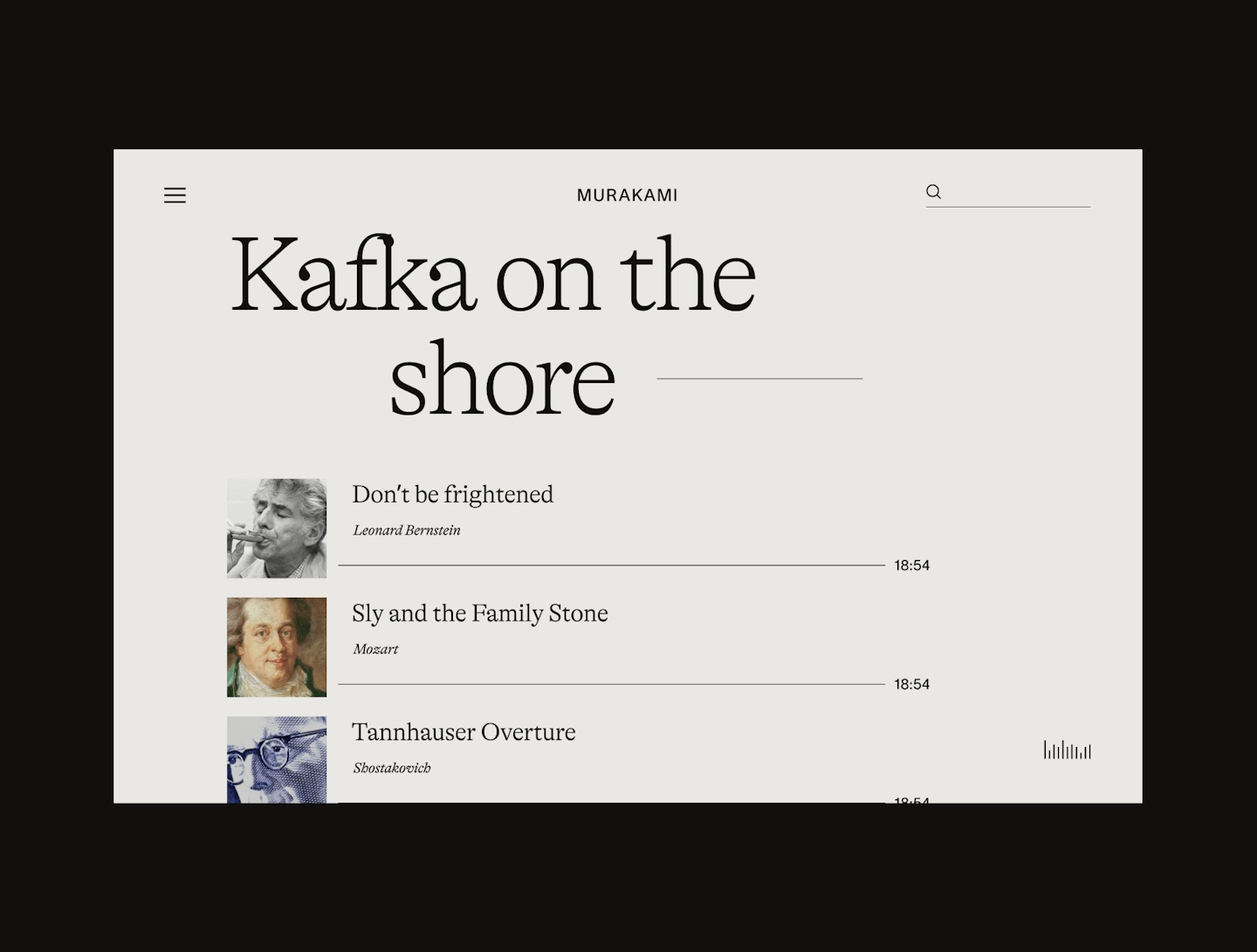 .
.
Experience the books with its music
Almost every Murakami book features music in a big way. It's usually significant enough to leave an impression on you. Here, you'll have its accompanying music in a playlist if you so wish to read along to it.
.
.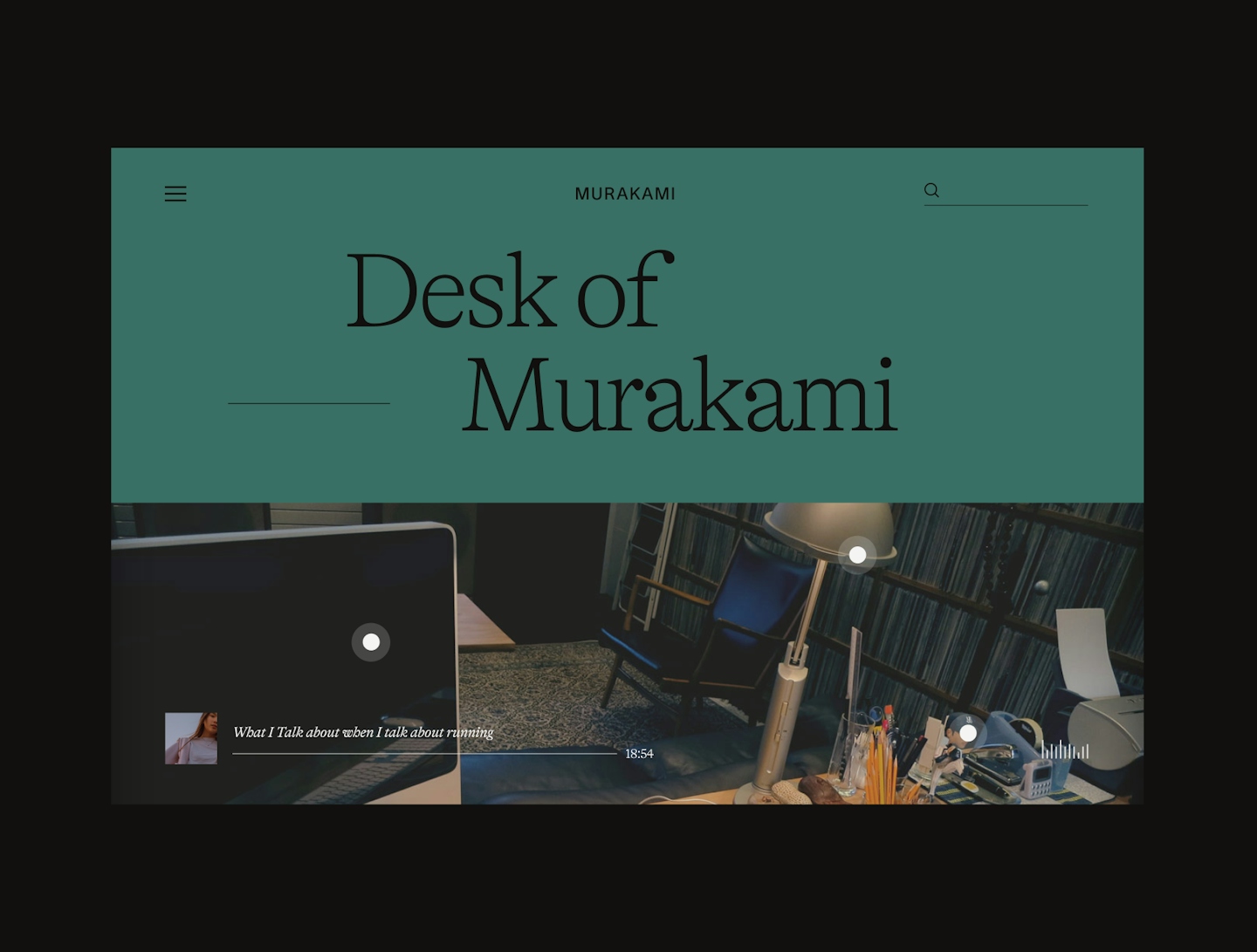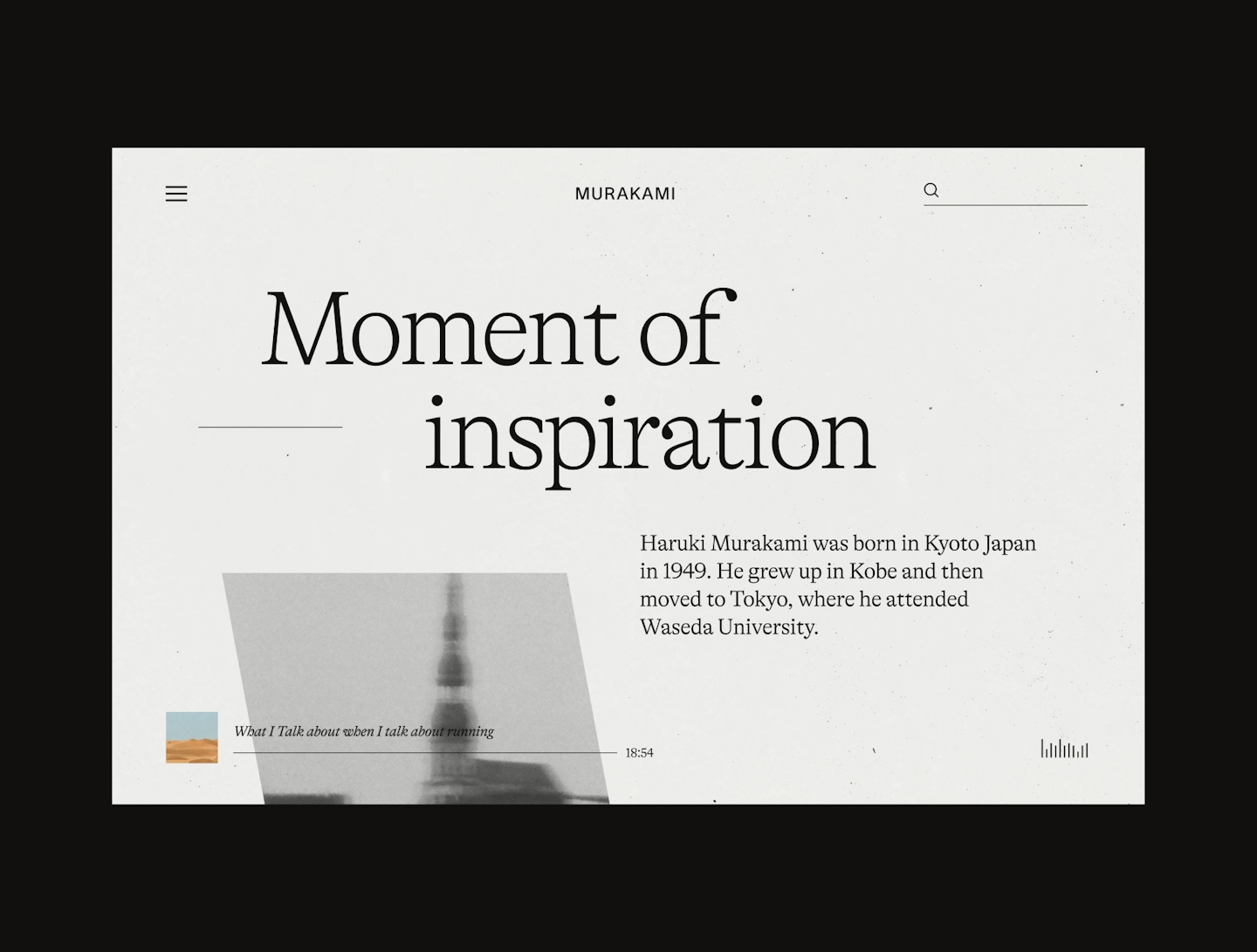 .
.
Get to know Haruki Murakami
From his inspirations to a peek into his life, the site showcases an interactive map of his table you can explore (think Studio Ghibli Museum's version of Hayao Miyazaki's desk) and excerpts of his journey from jazz bar owner to award-winning novelist.
.
.